The research behind our impact numbers
Over the last ten years, our in-house research team has worked alongside leading international research institutions and academics to track the impact of our social ventures on the lives of our fans.
Together, we've tracked and analysed how our ventures have helped to break down internal, social and economic barriers for millions of young people in Kenya and Tanzania; connecting them to the information, skills and resources they need to take control of their future.
All our reach and impact numbers are grounded in the research run by our in-house Knowledge & Learning team, alongside the findings and published papers of the academics in our Advisory Panel, who independently test and validate our work against rigorous international standards.
We regularly update our impact numbers to reflect the latest updates and analyses from our research team and our partners; for the most up-to-date information please refer back to this blog.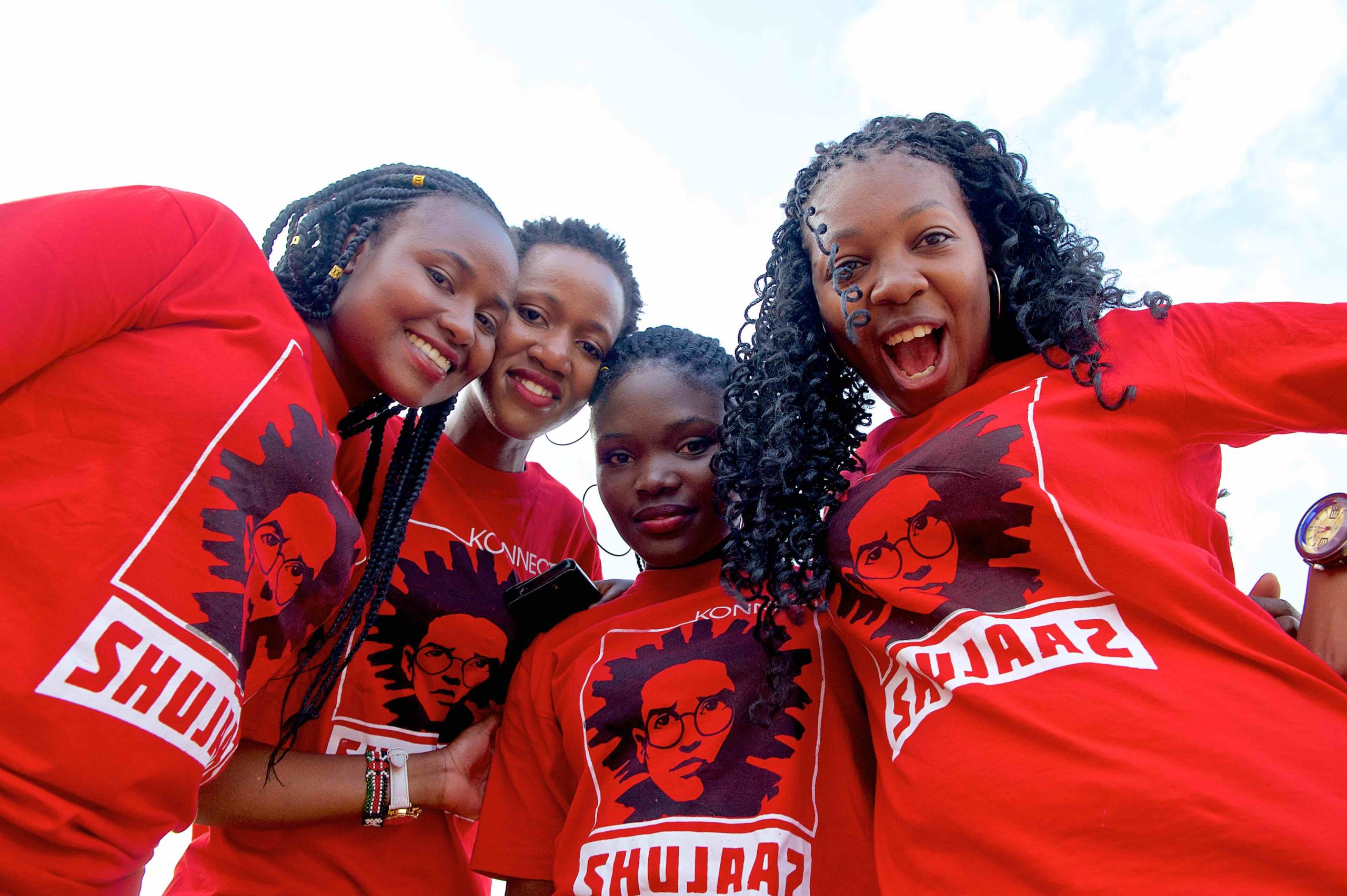 OUR VENTURES INSPIRE, ENTERTAIN &  MOBILISE 7.5M YOUNG PEOPLE
At Shujaaz Inc, we're always tracking how many young people are engaging with our ventures – from our live streams to our radio listeners – to make sure we're reflecting on what is engaging, entertaining, and effective for them.
Every year, we conduct our annual nationally representative youth survey, comprised of over 2,000 face-to-face interviews with 15-24-year-olds in both Kenya and Tanzania. The survey gives us a big picture insight into the most pressing issues facing young people in East Africa; from health and sex to money and finances, to their motivations and aspirations.
The survey is also designed to give us detailed insight into the number of young people engaging with Shujaaz Inc's network of social ventures. From the results of the 2019 survey, we can see that about 7.5m young people across Kenya and Tanzania have been engaging with our ventures, put another way, that's 56% of young people in Kenya and 15% of young people in Tanzania.
Our annual survey also allows us to better understand the journey of our fans; from the moment they first encounter one of our ventures, to the moment they take control, or make a new choice about their future. Listening to our fans in these interviews helps us to understand how valuable they find our platforms, stories and resources. If you'd like to hear more about our insights, get in touch here.
DIGITAL FANS IN OUR NETWORK ARE TAKING CONTROL : THEY  EARN $21 MORE A MONTH THAN NON-FANS
We're proud to have long-term collaborations with several leading international research institutes and academics who share our belief that this generation of young people can transform our society for the better.
One of those partnerships is with Tulane University, whose recent study, published in the International Journal of Adolescence and Youth 'Empowering youth for social change through the Shujaaz multimedia platform in Kenya', demonstrated that young people who engage with our digital media platforms were earning more than average for their .
Importantly, our partners at Tulane University demonstrated that fans who engage with our digital media platforms for more than one year, were earning KSH 2,096 (US$20.9) more a month than non-fans.
The Tulane University study tracked and analysed the effect of fans engaging with Shujaaz 'analogue' (comic and radio) platforms, and Shujaaz digital (social media and SMS) platforms over three years. This longitudinal panel study used sophisticated 'multivariate correlated random-effects regression models', which means they controlled for and ruled out other factors that might have influenced young people's behaviours (e.g. sex, age, level of education and economic status) aside from Shujaaz.
A copy of the full published research paper from the team at Tulane University is available to view and download here.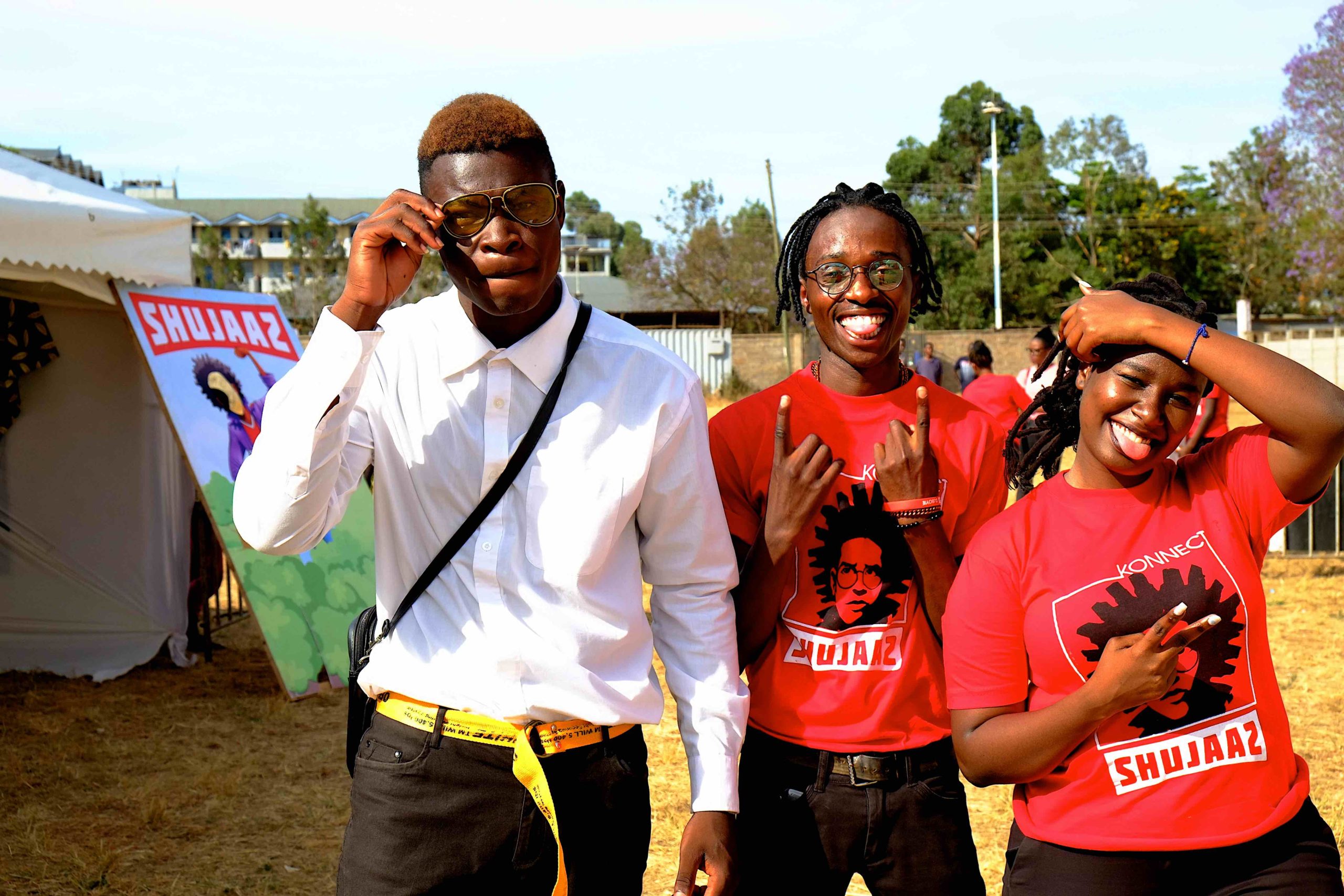 DIGITAL FANS IN OUR NETWORK ARE TAKING CONTROL, THEY ARE 43% MORE LIKELY TO USE CONDOMS THAN NON-FANS
The same study, conducted by the team at Tulane University, evaluated the impact that engaging with Shujaaz media platforms has on the decisions, attitudes and beliefs of our fans; particularly on sex and health, marriage and childbirth.
The report demonstrated that the longer our fans engage with Shujaaz media platforms, the more likely they are to take control of their sexual and reproductive health.
For example, young people who use our analogue platforms for more than one year are more likely to believe that family planning is important and also have conversations about contraception with adults.
The report also showed that young people who use our digital platforms for more than one year are 43% more likely to use condoms than non-fans (equivalent to 18.0 percentage point difference between use of condoms among fans and non-fans).
To ensure the reliability of their findings, the team at Tulane University used a technique called 'linear and logit regression' to assess the relationship between these sexual and reproductive health indicators, and engagement with Shujaaz analogue and digital media, comparing the results against a 'control' dataset of non-fans.
A copy of the full published research paper from the team at Tulane University is available to view and download here.
URBAN TEENAGE GIRLS IN OUR NETWORK ARE TAKING CONTROL, THEY ARE 2.4X MORE LIKELY TO DELAY CHILDBIRTH AND 2.7X LESS LIKELY TO MARRY IN THEIR TEENS THAN NON FANS
Since 2012, we have worked with the University of North Carolina – to track and assess the value of our ventures to our fans.
Between 2012 and 2014, a University of North Carolina team tracked a cohort of young Kenyan women and demonstrated that girls in our network are taking control of their futures. The study, which focused on the sexual and reproductive health behaviours of urban adolescent girls, showed us that girls who engaged with our ventures were more likely to choose to delay their sexual debut, and to delay pregnancy and marriage than non-fans.
At the end of the study, 15-19 year old girls engaging with Shujaaz multi-media platforms were 1.9  times more likely to have never had sex, 2.4 times more likely not to have been pregnant or have given birth, and 2.7 times more likely not to be married than non-fans – when controlling for age, education, city, wealth and religion.
To access the conference poster and to access the full paper, click here.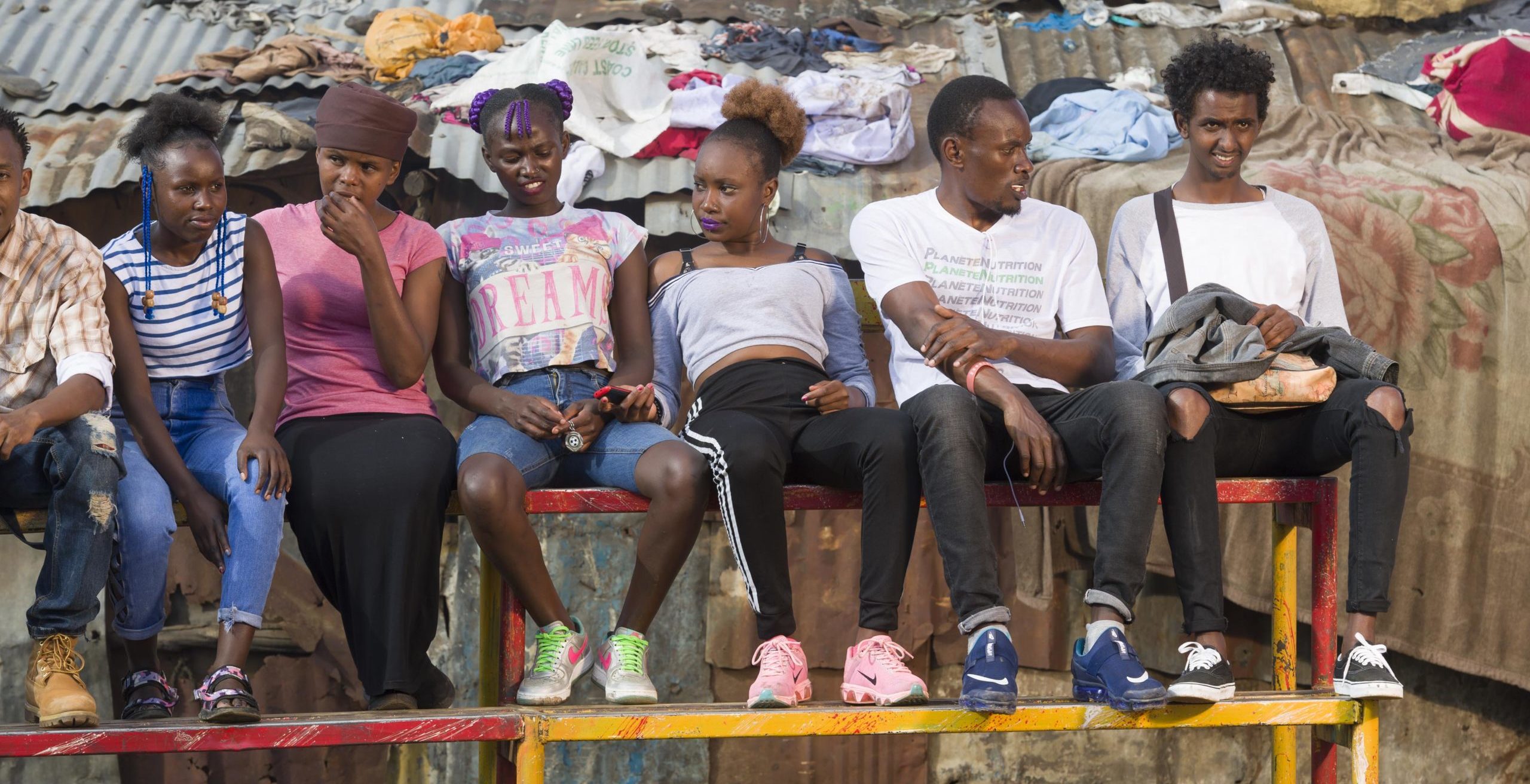 OUR NETWORK OF SOCIAL VENTURES CREATES $10 OF VALUE FOR EVERY $1 WE SPEND
Our most recent study with Tulane University (to be published in 2020) aimed to assess the 'return on investment' value of our network of social ventures. Drawing on industry standards, the study concluded that the direct effect of our multimedia platform on young Kenyan's annual income amounted to over USD 100m, resulting in a return on investment of more than 10:1.
The study applied the return-on-investment models used within the social and behaviour change industry as well as in assessing health-focused interventions to the impacts recorded among fans in our network. In particular, the Tulane University team analysed the value of: increased rates of contraception uptake, reduced maternal death and unsafe abortions, higher likelihood of completing primary and secondary school, and higher monthly incomes, recorded among our fans.