SHUJAAZ INC'S CAMPAIGN #LINDAFAM (PROTECT YOUR FAMILY) AWARDED THE IF SOCIAL IMPACT PRIZE
Shujaaz Inc is delighted to announce that our Covid-19 campaign has been awarded the iF SOCIAL IMPACT PRIZE this year. Our campaign #LindaFam (Protect Your Family) is a multiplatform multi-media project that was designed to mobilise young people, listen to their concerns and provide vital information and support throughout the pandemic.
The iF SOCIAL IMPACT PRIZE supports innovative projects across the globe that correspond to the UN's Sustainable Development Goals (SDGs). Our #LindaFam campaign was among three projects representing SDG 3 – Good Health and Well-Being category. #LindaFam informed and mobilised millions of young people and created spaces for them to share their ideas and to feel heard and connected in a crisis, ultimately playing a role in keeping young Kenyans and their communities safe.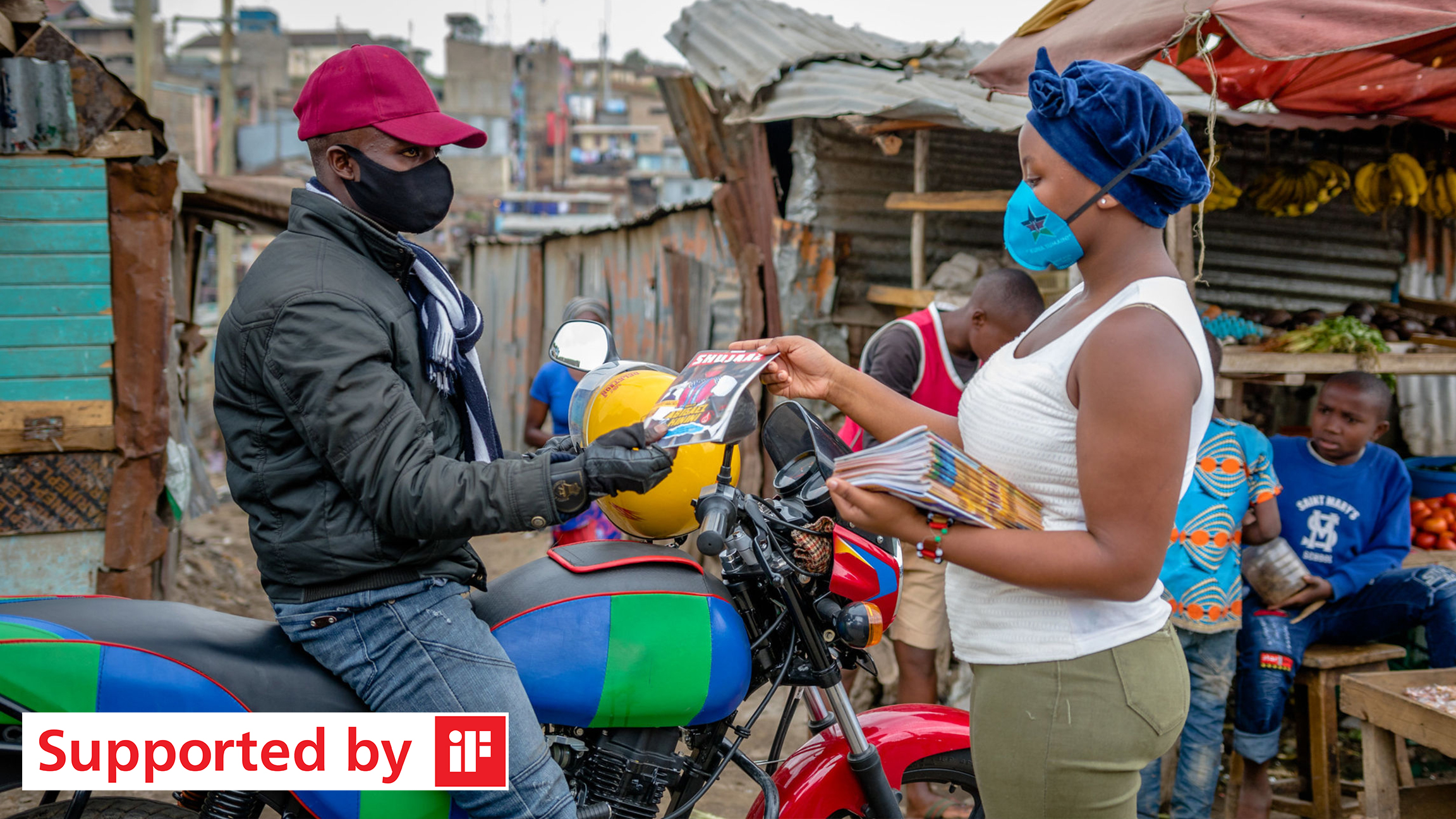 Our multimedia youth brand Shujaaz is brought to life by a network of over 5,000 volunteer 'SuperFans' who accelerate our impact across East Africa. Under #LindaFam, they stepped up and mobilised at a scale we've never seen before. From March to November 2020, faced with new public health measures, our 'SuperFans' built over 2,000 new comic dispensers to enable us to distribute our comic books safely. Across the year, our SuperFans distributed 3.7m special-edition comics and 800,000 flyers and posters carrying vital public health information and advice across Kenya. Our 'SuperFans' became citizen-journalists and content-creators, filming real-time insights on the mood in their neighbourhoods, and updates on how their communities were responding to the pandemic.
The overall success of #LindaFam was made possible with the support of our partners, including UNICEF, FCDO, AMREF, Unilever, USAID, and the Ministry of Health and through these partnerships, #LindaFam continues to address the issues that matter most to our fans and to support all aspects of the everyday lives of young people, as they were significantly impacted by lockdown measures and policies.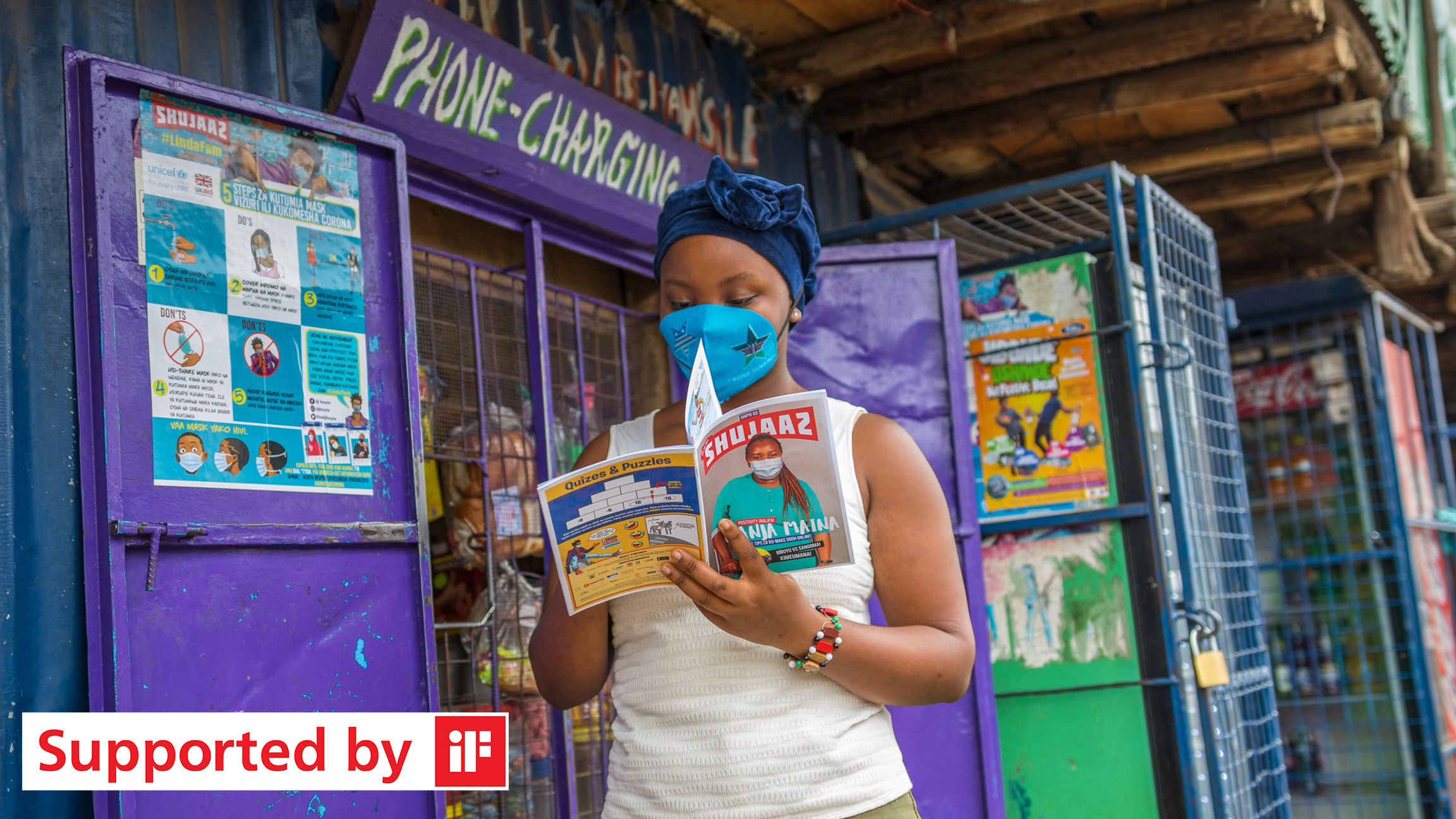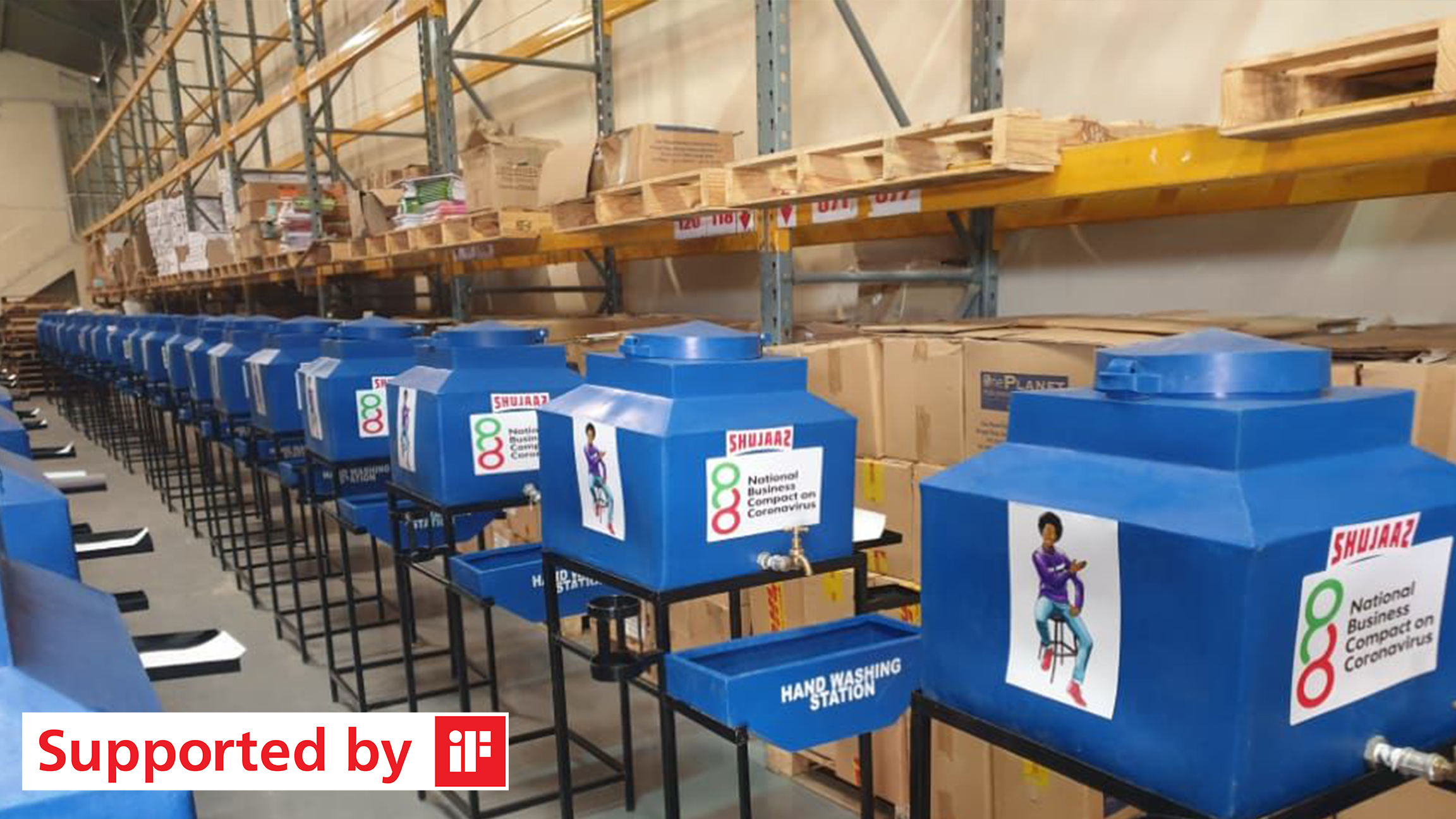 Since 2017, iF has been supporting projects within the iF SOCIAL IMPACT PRIZE to help organisations continue the work they are doing to create social impact across the world. This year, almost 360 projects from more than 60 countries had qualified. The 16 outstanding projects were selected by the international iF jury and share prize money of EUR 50,000 in total. We will be using our prize funding to further the impact of our #LindaFam campaign, and to support our superfan shujaaz (heroes).