News: Shujaaz fans & staff attend a townhall hosted by German Chancellor Olaf Scholz
On 5th May, Olaf Scholz, Shujaaz fans met with Olaf Scholz, the German Chancellor, held a town hall meeting in Nairobi as part of a town hall meeting in Nairobi where he met with young entrepreneurs and changemakers. At the event, Shujaaz staff and Super Fans, shared their thoughts on governance, business and immigration. 
During the conversations at the townhall event, Scholz emphasized the importance of young people taking part in governance from a young age. He also shared the German government's commitment to facilitating collaboration and providing more opportunities for Kenyan youth to get opportunities from Germany and German institutions.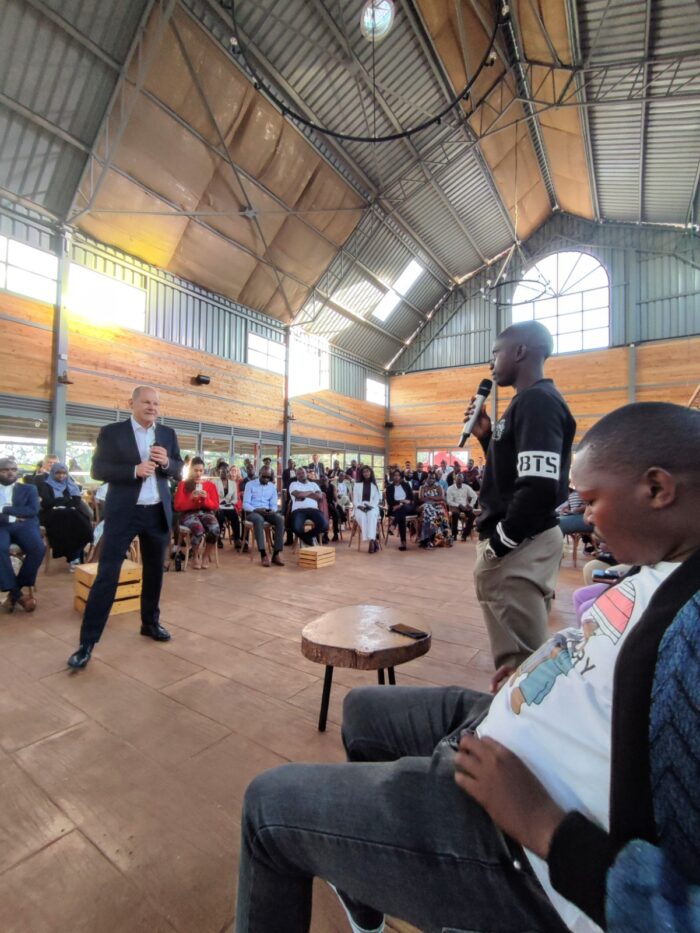 One of the joys of being one of Kenya's largest youth media brands is the opportunity to connect young Kenyans with both local and global idea to share their ideas and experiences. Scholz's townhall was part of his tour of Africa and Kenya and we are proud that Shujaaz Super Fans and staff were a part of it. It is important that young people get an opportunity to express their opinions and engage leaders.