Governor Kibwana joins nearly 5,000 Shujaaz fans for a live conversation
Last week, the Governor of Makueni County, Professor Kivutha Kibwana, took part in one of our 'Mic Yetu' ('Our Say') engagement events; joining an interactive online conversation with nearly five thousand young Shujaaz fans across Kenya.
During the 90 minute live panel event, young people from across our network shared their experiences of the challenges they've faced during the COVID-19 crisis; highlighting the impact of lockdown measures on their hustles and the obstacles they face when trying to engage with local government.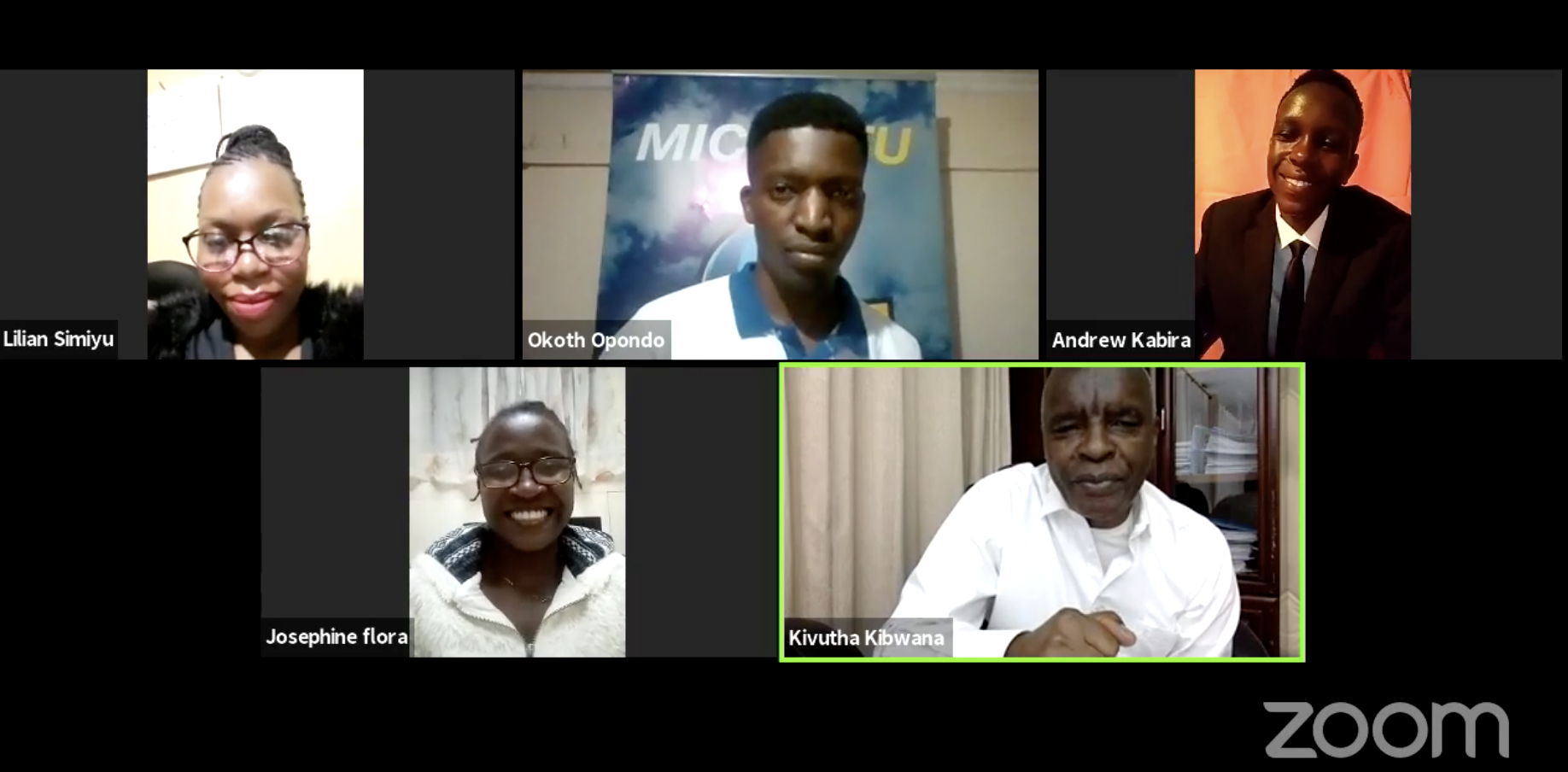 The event attracted the highest engagement of any of our digital Mic Yetu events; with over 4.7K streams of the event, reaching 13,000 people in our network. Shujaaz fans tuned in from across the country, but young people from the Governor's constituency Makueni County were particularly well represented.
The Governor was joined by Okoth Opondo, our Mic Yetu moderator, Andrew Kabira, a law student at Catholic University of Eastern Africa, Josphine Flora, a business student at UoN and Lilian Simiyu, a Mental Health advocate. The four young panellists shared their insights with the Governor, selecting key questions and insights from the live audience. At the end of the session, Governor Kibwansa said: '… I like the positivity of this platform…it shows young people want to be part of the solution.'
…I like the positivity of this platform…it shows young people want to be part of the solution.
Shujaaz Inc research shows that since the start of the COVID-19 crisis more young people have engaged in conversations about governance, as government policies have directly impacted their day to day lives. However, in a survey conducted in May 81% of respondents said they didn't feel their voice, struggles and hopes were being reflected in Government strategy.
Shujaaz Inc research shows that, during 'flash point' moments like elections and national crises, young people can quickly transition from total 'rejection' of government (those who believe governance has no role in their lives) to proactive engagement (when young people inform themselves about government policy and form their own opinions about key decisions). At Shujaaz Inc, we are working hard to harness this moment – as an opportunity to revive and encourage consistent dialogue between young people and local and national leaders – and strengthen those relationships over the long term.
We are using all our Shujaaz platforms to support that process – but for lasting change, young people must be able to see that their needs are being met and reflected in policy decisions too.
Reflecting on the session, Shujaaz fans shared their feedback, with one attendee saying: 'I have been anti-government for so long, but after listening to the governor I think the problem is not with the government but just with some individuals.' Throughout our live series of Mic Yetu events, attendees often emerge committed to taking a positive action; with young people committing to apply to government schemes, register their hustles or speak to a local leader.
This Mic Yetu session is part of our on-going daily live online event series, that is designed to connect our 3m online fans to their local leaders; to spark vital conversations and elevate the voices of young people. Going forwards, we're working to hold more sessions with government influencers to create spaces for honest, open engagement between young people and their local representatives.
Nairobi, August 2020