COVID-19 | It's time for the (young) heroes
In weeks like this one, we'd all be forgiven for hoping that a hero in an iron-clad suit might just swoop in and take it all away.
But as we've had to before (and we'll have to again) it's exactly in times like this that we must remind ourselves there's no quick fix. The heroes of this story are going to be ordinary people: thousands and thousands of ordinary people making everyday decisions that will protect us all.
We're named Shujaaz Inc (Heroes Incorporated) after a specific type of ordinary hero. We're named after the kid in Kibera who sells chapatis to commuters to pay her brother's school fees, or the 19-year old in Zanzibar who invites his friends over to talk about sex and contraception.
In the development-world they're called 'positive deviants'; we call them shujaaz (heroes). Shujaaz are young people who're doing something just a bit different – and changing their lives and the lives of their communities in the process.
And they're exactly who we need right now.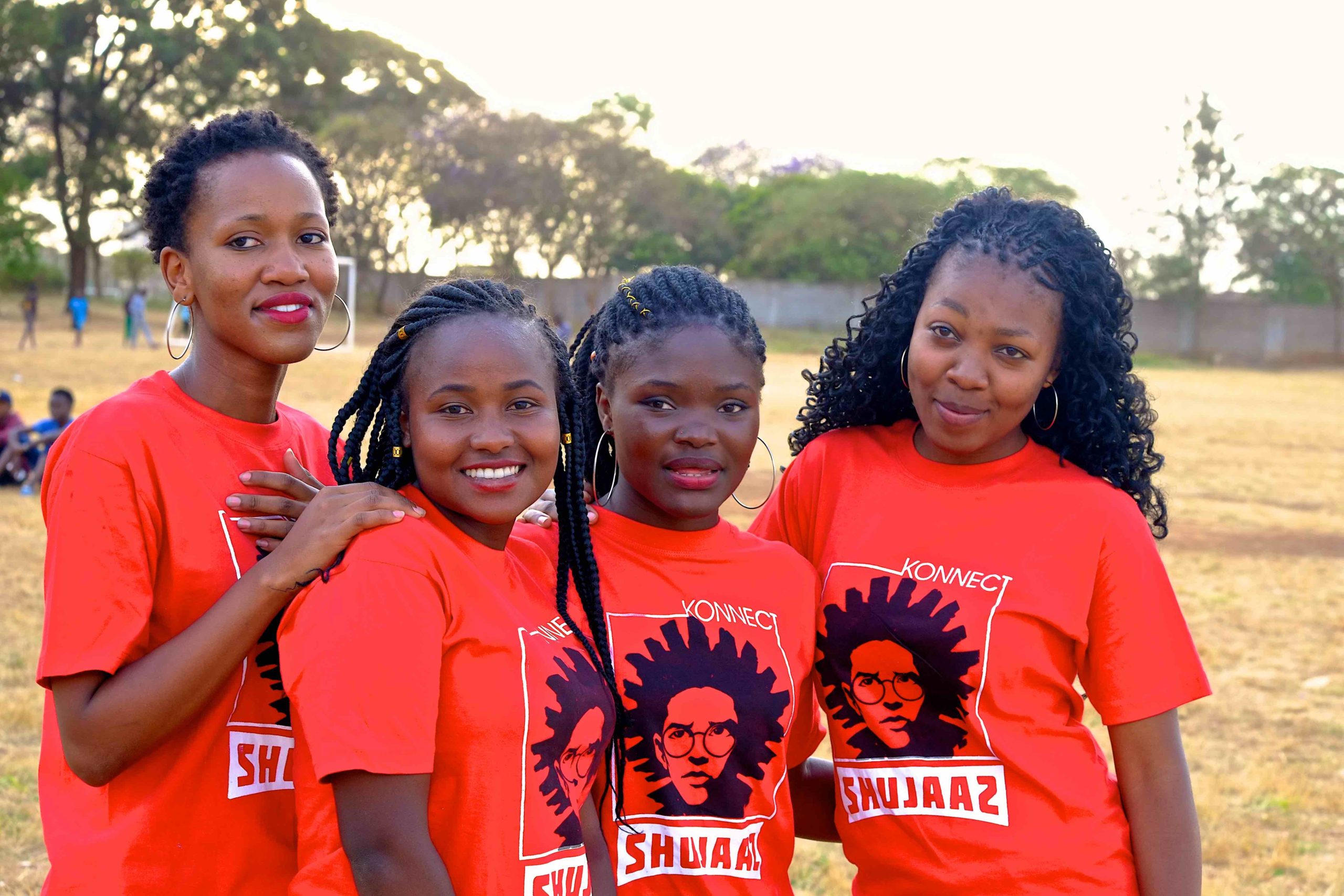 Young people are crucial to tackling COVID-19
To slow the spread of COVID-19, we need to mobilise thousands and thousands of young shujaaz to adopt life-saving new behaviours at scale. Young people who'll raise awareness by talking to their friends about Coronavirus, go shopping so vulnerable parents can avoid the crowds, who'll encourage their crew to stay home tonight, to keep their families safe.
As a drip-feed of patchy data skews headlines, the World Health Organisation have reminded us all that young people are not immune to contracting Coronavirus – and severely. And emerging research is also pointing towards the significant role young people play in spreading the virus, fast. In countries like Kenya and Tanzania, where the youth population represents over 60 per cent of the population, these insights are even more acute.
Engaging young people is vital to the fight against coronavirus. But we have to land the right message – and in the right way.
The global response to this crisis isn't one-size fits all. An instruction to 'self-isolate' at home might just work for a teenager in London, but not necessarily for young Kenyans in informal housing, or with limited access to clean water for cooking – let alone hand washing. A health crisis like this might be without precedent in the US – but East Africa is already fighting a front-line battle against malaria, cholera and HIV.
Experience from previous pandemics in Africa has highlighted the need for public health messaging from trusted, local sources, to be underpinned by community engagement, and in a way that's anchored to the lives and contexts of the people who're receiving it.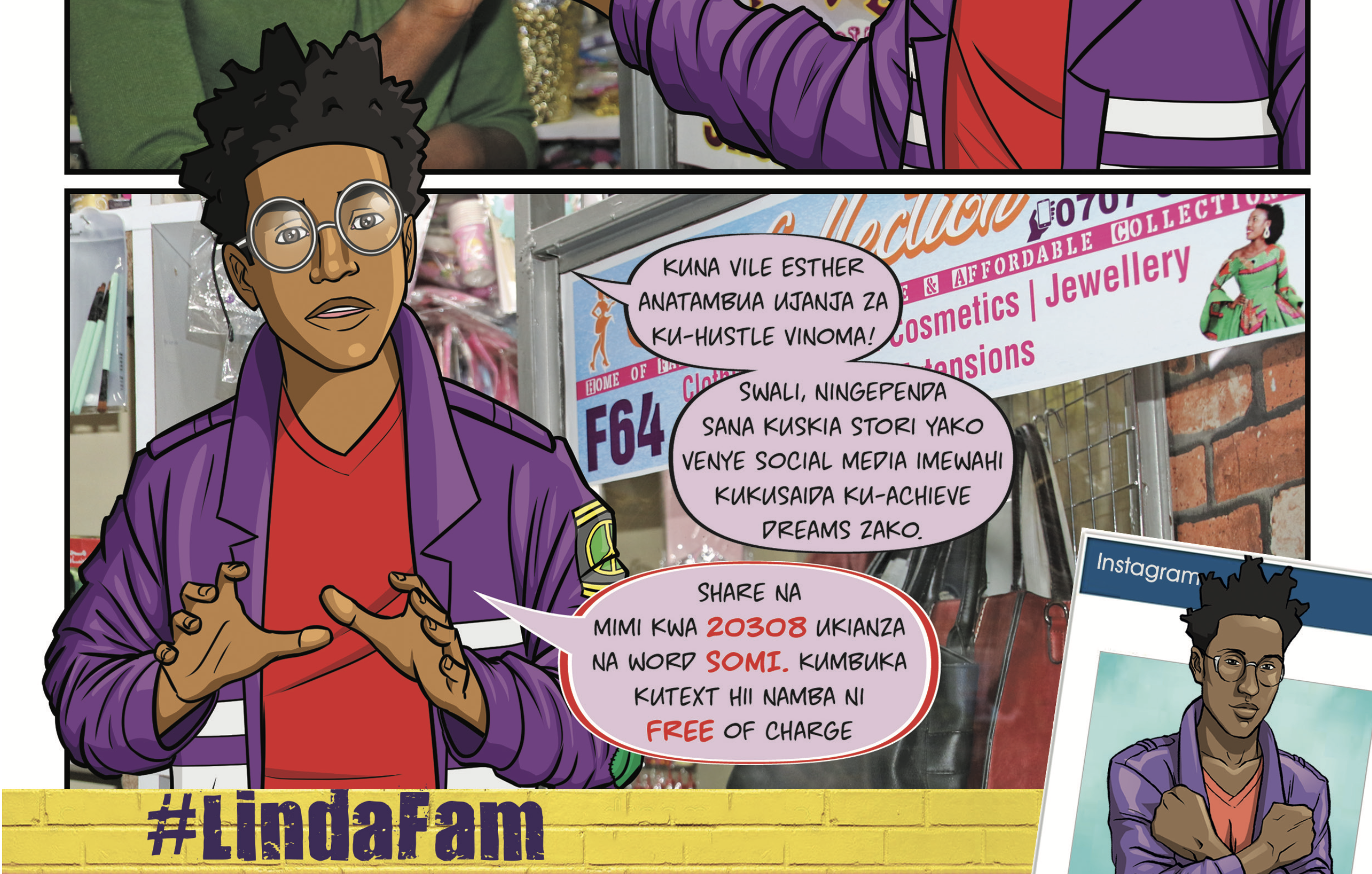 The launch of #LindaFam – it's time to protect your family
We know adolescent brains don't process risk like adults' do; studies show that young people are rarely motivated by the impact a decision will have on their health in the future. They live in the here and now. But every year (for nearly a decade!) our fans have told us their families come first; they've shown us again and again how much they do to support their siblings, their mothers and their grandparents – who've sacrificed so much to give them the best they could.
At the end of last week, we launched #LindaFam (Protect Your Family), an urgent new campaign across our network of social ventures. This initial new campaign is designed to begin informing and activating our fans as vital heroes in the fight against coronavirus. Our national network of 3,000 'SuperFans' are now distributing 800,000 copies of our special edition #LindaFam comic book rushed out by the printer over the weekend (that's 450,000 more than our normal print run) and our intensive social media, radio and SMS campaign rolled out yesterday – enabled by a boost of funding from DFID (thank you!).
Over the next few weeks, we're hoping to launch sub-campaigns to tackle misinformation with myth busting, and to encourage community-organising to serve the most vulnerable. We'll also be creating new spaces for young people to connect remotely online – and share solutions to the challenges they're facing.
#LindaFam is a live campaign; it is designed to evolve and adapt in alignment with the changing COVID-19 situation in Kenya and Tanzania – and, as always, to the feedback of our fans. We'll be closely analysing the SMS and social media responses we receive from our fans, so that we can track awareness levels, understanding and concerns of young people in face of this new crisis.
We're working closely with local government and a panel of global health experts, to ensure that each stage of the campaign is informed by the latest public health advice – and to make sure the voices of young people are heard where they're needed most. And we're speaking daily with government and the private sector to make sure the advice and the information we're sharing, supports and synchronises with national plans and policies.
Whilst we mobilise to address the urgent public-health response to the pandemic; we know that the pressing priorities of our fans everyday lives remain the same. In fact, the need to earn money, to be loved, to feel that their voices are heard by the local and country leadership will be yet more acute. Under the #LindaFam storyline we will address the issues that matter most to our fans; from sexual and reproductive health to business, parenting and governance.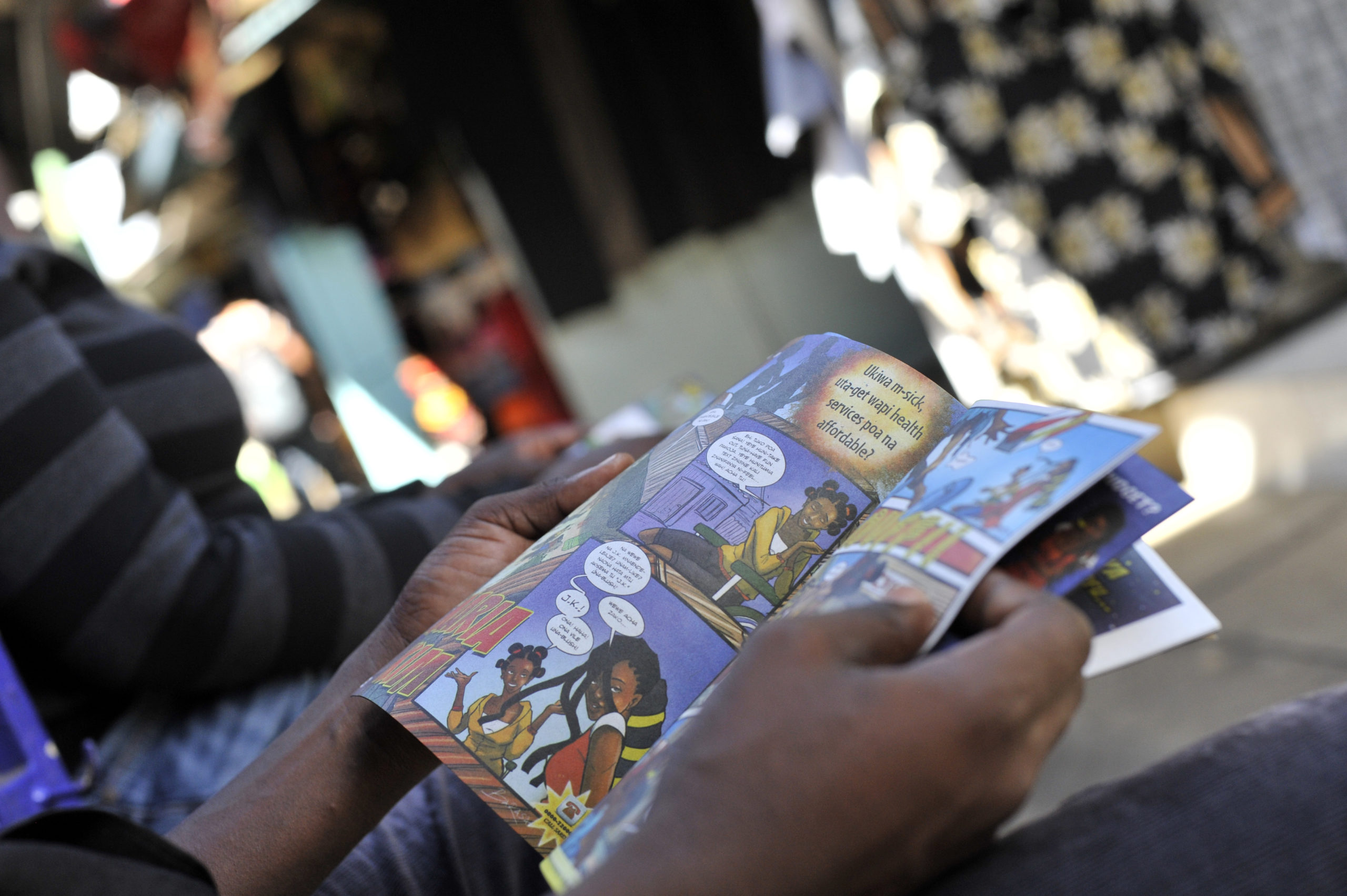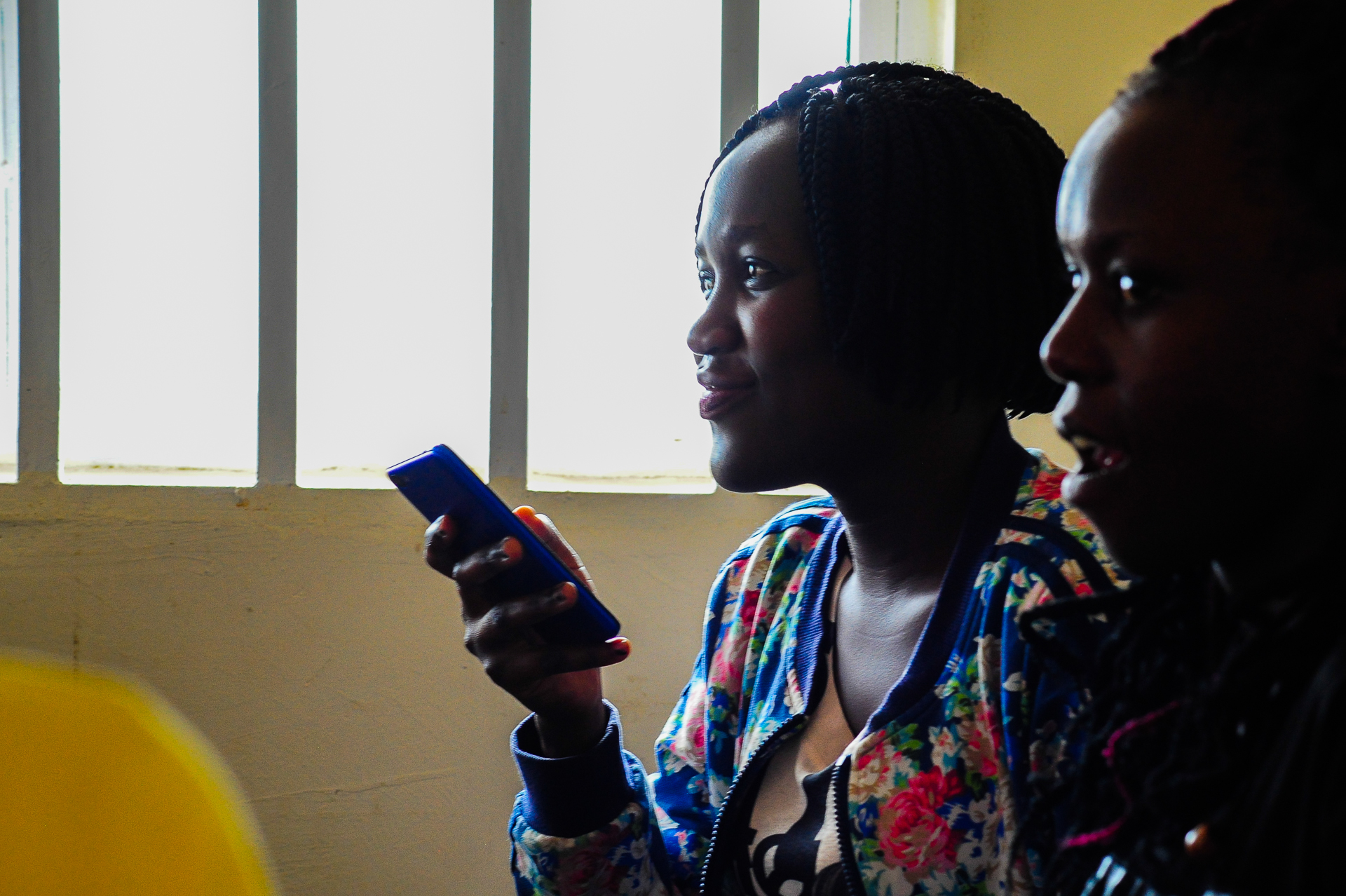 What's next: let's work together
This is only week one. To slow the spread of this unprecedented pandemic and safeguard the wellbeing of young people across East Africa over the coming months, we know we need to deliver campaigns on an unprecedented scale.
We can only do that together.
So, get in touch. We want to hear your thoughts and your ideas about what we can do as a community. About how we can work together and support each other's work.
As a starting point, over the next few days and weeks, we'll be sharing insights from our team and the experts we work with about our experience of building effective public-health messages for young people.
We'll also be sharing insights, perspectives and opinions from our fans – so that you can stay in the loop on sentiment and responses from young people living through these extraordinary times across Kenya and Tanzania.
Please do look out for those and share them with any organisations who might find them helpful as they design new programmes and interventions
If there's anything else you'd like to hear from us, let us know. Our team are working remotely from home – but we're still on-hand round the clock for our fans, and for you.
Take care,
Rob Burnet, CEO Shujaaz Inc.