US First Lady Dr Jill Biden Meets Shujaaz fans 
On Saturday, 25th February, we were thrilled to welcome First Lady of the United States, Dr Jill Biden to one of our Konnect Festival events at Village Creative in Nairobi, Kenya. The visit took place as part of the First Lady's two-day trip to Kenya.  
Dr Jill Biden joined us and over 60 young Shujaaz fans for a special event, which we co-hosted with our friends at MTV Staying Alive Foundation, packed full of activities, TV watch-parties and games – talking about how young people are breaking down barriers in their live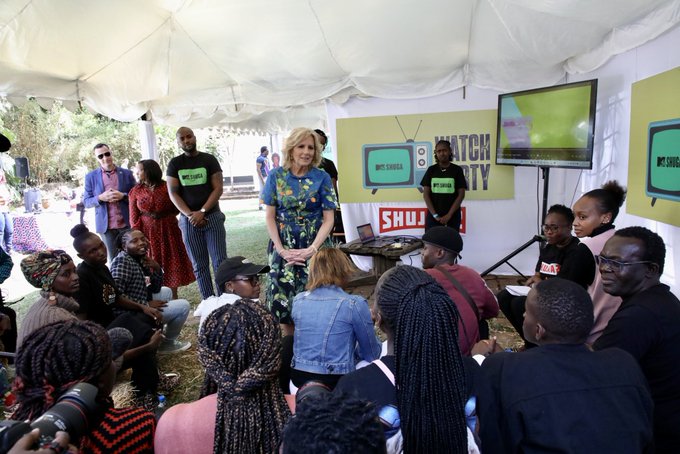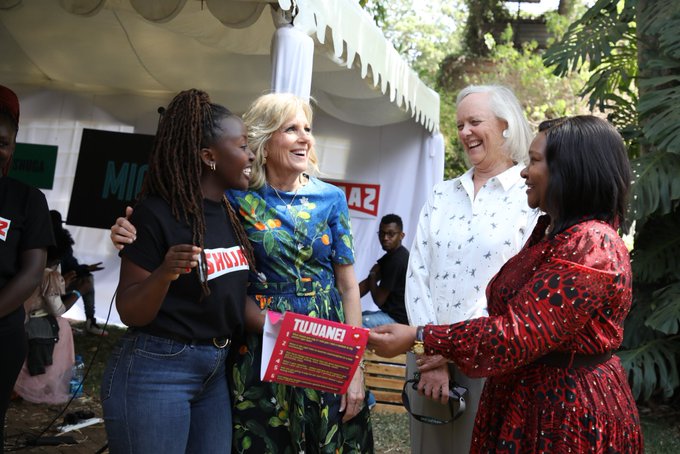 Speaking at the event Dr Biden said: "These are issues that really all people need to talk about and yet, somehow, they don't, and the consequences of not talking about it are so dire," Dr Biden said, after talking with Shujaaz fans about safe sex, condom use and birth control, "so I love seeing the young people here." 
This Konnect festival event was part of our on-going work with PEPFAR, USAID and Agency for All to engage millions of young Kenyans and develop new ways to increase individual agency and improve health outcomes through the innovative mass media programming.